APARTMEN VIVO YOGYAKARTA

We are designing and building in an apartment in the middle of the city of Yogyakarta, which is where the apartment is owned by our client, Mr. Didi from Solo Baru. This apartment use a studio type which has a spacious room of 4x6 m2. Style taken from this apartment is minimalist with a knock-down system of the all furniture.
Project Name : Apartmen Vivo
Client : Mr. Didi
Address : Jl. Amarta, Seturan Raya, Yogyakarta
Scope : Interior
Theme : Modern
Site Area : 18 m2
Status : Complete project on 2016


Powered by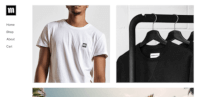 Create your own unique website with customizable templates.