KANTOR BIO 2000 SURAKARTA

Our team get an offer to design an office in Surakarta City with a natural style approach. The owner of this office, Mr. Robert wants his office designed to look comfortable as being at home. BIO 2000 office is located in Ar-Rahman Residence, Kadipiro, Banjarsari, Surakarta.
Project Name : Kantor BIO 2000
Client : Mr. Robert
Address : Perum. Ar-Rahman, Kadipiro, Banjarsari, Surakarta
Scope : Interior & Exterior
Theme : Natural
Site Area : 150 m2
Status : On Processing


Powered by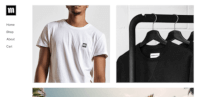 Create your own unique website with customizable templates.