PROYEK DESA WISATA MASARAN, SRAGEN

The project was initiated by Mr. Sudarno Yts. which as a form of community service by building a tourist village in the region Masaran, Sragen, Central Java to raise the living of the people at the village. This project utilizes the existence of an artificial lake named Gondang Lake to attract tourists.
Project Name : Desa Wisata Masaran, Sragen
Client : Mr. Sudarno
Address : Gondang Village, Masaran, Sragen
Scope : Park
Theme : Natural
Site Area : 30.000 m2
Status : Planning design
Powered by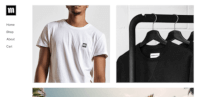 Create your own unique website with customizable templates.