KELAPA GADING TOWN HOUSE

Mr.
Lie Rudi is an interior contractor who gets a town house design project in Kelapa Gading, North Jakarta.
Taking modern natural concepts and styles, the housing to be built must accommodate the needs of 4 family members who have different hobbies.
Aligning the client's wishes by considering the minimum budget is a challenge to design and build this town house.
Project Name : Kelapa Gading Town House No. 28A
Client : Mr. Lie Rudi
Address : Kelapa Gading, jakarta Utara
Scope : Interior
Theme : Modern Natural
Site Area : 120 m2
Status : Complete design on 2018

Powered by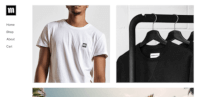 Create your own unique website with customizable templates.